The number of potential buyers was up 46.7% in the South this year so far according to Showing Time!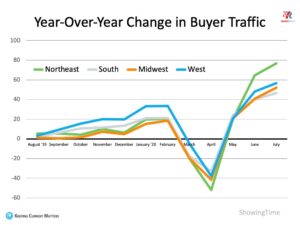 If your thinking about selling your home, this may be a great time to get the best price and the most favorable terms!
Whether you're interested in buying, selling, investing or renting, the Yancey Realty team is here to help YOU!
Give our team a call today at 704-467-8877 to get started today!