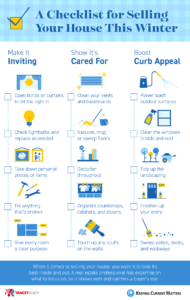 If you're planning to sell your house this winter, you'll want it to look its best inside and out!
Take the time and focus on tasks that make it inviting, show that it's been cared for, and boost your curb appeal!
Reach out to the Yancey Realty team today so you can get an expert opinion on what to focus on, so it shows well and catches a buyer's eye!