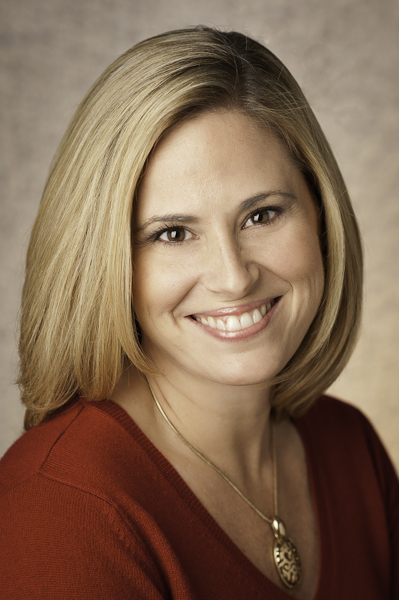 Jenny Hodges
As a native Charlottean and seasoned real estate broker, I strive to provide my clients with the most knowledge and the best service possible in our marketplace. Whether you are in the market to buy and/or sell real estate, your most important investment deserves proven experience and professionalism.
Native Charlottean – Having lived in Charlotte all of my life, I am fortunate enough to have an edge over my competition. I'm not only knowledgeable about most areas; I've also resided in many of them!
Experience – With over 20 years of sales experience and 10 successful years as a REALTOR with Allen Tate, I have developed marketing and negotiating skills that serve to help my clients feel confident in every transaction.
Education – UNC Charlotte graduate with a degree in business and concentration in marketing.
Affiliations – Member of the Charlotte Regional REALTOR Association, North Carolina Association of REALTORS, and National Association of REALTORS
Success – "Rookie of the year" award during my first year with Allen Tate; "Winner's Circle" production achievement award during all 10 years of service; Was honored with "President's Club" achievement award for record production level in 2012.
Personal Success – I don't just SELL homes. I believe in the power of "homeownership." I have personally bought and sold almost 10 properties of my own, which gives me first hand knowledge of what my buyers and sellers go through every day. I understand investing and it is my responsibility to make sure my clients make good, sound investment decisions.
Testimonials
"Jenny Hodges is an amazing Realtor®! My husband and I have known for a year that we wanted to live at Fifth & Poplar condominiums, but were not having any luck in this tough buyer's market!
Once we connected to Jenny, everything got easier. She set us up to get notifications the minute something went on the market. She also kept in touch regularly, which assured us she had not forgotten.
When we found the unit we wanted, she helped us make an immediate, attractive and successful offer. But that wasn't even the best part! She had us set up with an inspection and a closing attorney within 24 hours, and then actually made inquiries on our behalf for some repairs that needed to be made.
Jenny is also an owner at Fifth & Poplar, and thus is totally familiar with the property and the management team – making everything easier for us as we moved in. She is amazing and we highly recommend her services!"
—- Anita & Michael Tefft
Purchased, February 2022
"We worked with Jennifer Hodges on the purchase and sale of our condo at Fifth & Poplar, and she did an amazing job! Sold our condo in 13 days on the market! She is a complete professional, and nobody know the Fifth & Poplar market better than Jennifer. Her insights are invaluable for anyone contemplating a purchase or sale of their unit. Just a wonderful overall experience, and we can't recommend her more highly!  Thank you!"
—- George, Zahra and Danielle Simonetti / Unit 608
August, 2021
"Jenny Hodges is by far the best realtor we have ever worked with. Her professionalism and positivity are outstanding! After going through several realtors, Jenny got our condo sold at Fifth and Poplar. During the process, she kept us informed about the market at Fifth and Poplar, and helped us with recommendations. Her knowledge about the building is impressive — she knows the staff, is familiar with the cost of repairs, has handymen available if needed, and was present when necessary. Due to the fact that we were out of state, she and her team handled every aspect of the sale! Thank you Jenny! We highly recommend you!"
—- Eike von dem Bussche & Noel Smith / Unit 614
April 2021
"As owners at Fifth and Poplar, we have an invaluable resource in Jenny Hodges.  Her knowledge of Fifth and Poplar as a long-term owner and landlord provides a unique perspective that resulted in an outstanding outcome when we sold our unit. She took full ownership of the sale process and was highly responsive.  Jenny knows the market, understands the ideal buyers, and markets the property accordingly.  We closed 38 days after engaging Jenny to list the property, and she was a pleasure to work with!"
—-T. Daniel and Jamie Sanderson / Unit 537
March 2021
"Jenny Hodges is a true professional that walked me through every step of the closing process. I was very pleased with how she presented the property. Her organizational skills got us through a tight 20 day closing. I would highly recommend Jenny to anyone thinking of buying or selling."
–Adam Gore / Unit 244
November 2020
"Anne and I would like to thank you for advising us, and being our real estate agent, for the sale of our 5th and Poplar, Charlotte Uptown, condo. Your local knowledge was invaluable. You really helped us a lot when it came to staging the unit  and navigating sale price negotiations. Wishing you continued success."
—- John and Anne Cardozo / Unit 649
November 2020
"Jenny is an incredible real estate agent and was a pleasure to work with as my listing agent for my 2 bedroom, 2 bathroom condo in the Fifth & Popular building.  I believe she is the go to agent for Fifth & Poplar as a prior resident and current unit owner who has many years of sales under her belt.  Given I was selling my unit while living out of state, Jenny handled EVERYTHING for me, from staging, creating marketing materials, sourcing and dealing with contractors to give the unit a fresh coat of paint, new carpeting, as well as repairs.  She handled it all and made the process a breeze from end to end.  Her advice and knowledge of the building made our agreed upon pricing and listing strategy ultimately very successfully as the unit was sold at full asking price and went under contract within a month.  I did not even attend the closing, Jenny was acting on my behalf every step of the way and did a wonderful job!  I would recommend her to anyone considering buying or selling in the Charlotte Metro area and particularly in Fifth & Poplar"
—- Daniel Toomey / Unit 815
August 2020
"Jenny is an awesome realtor and I would highly recommend her to anyone looking to sell quickly.  Jenny helped me prep, list and complete the sell of my 5th and Poplar condo within 60 days! To add to that quick sell, we were also able to get "full price" of the original listing.  She gives great advice, works quickly, takes care of everything, and is a joy to work with!  Let her sell your home and you will see what I mean."
—- Kurtis Kim / Unit 304
August 2019