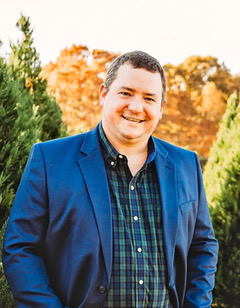 Brad Kearsley
Brad was born in Georgia, and his family moved to North Carolina in high school. He graduated from the University of North Carolina at Charlotte, and upon graduating realized that the loved the Queen City and surrounding areas so much, he decided to plant his roots here. Since then, Brad has lived all over Charlotte, including the University area, Mint Hill, Concord and Steele Creek to name a few.
Having grown up and lived in Charlotte for so long, Brad has a unique understanding of the city and what each of the various communities within it can offer someone. This knowledge is an advantage to each of his clients as he can provide insight into what each areas strengths and weaknesses may be depending on what that client is looking for!
Brad has always had an interest in real estate and real estate investing, and after purchasing and successfully operating his first investment property he decided it was the perfect time to help others achieve their real estate dreams as well!
In his free time, you can find Brad watching sports – especially football (Go Dawgs!), spending time with his wife and their two boys, cooking, browsing for future investment property and calculating cash flow potential.
If you'd like to learn more about Brad and how he can assist with your home purchase, sale or investment, send him a text or email and meet for coffee or lunch!